What is TMJ?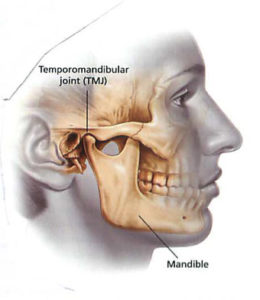 TMJ stands for temporomandibular joint. We all have two of them and they are located just in front of our ears. TMJ also refers to pain or limitation in movement coming from the jaw areas and related muscles.
My jaw joint clicks, do I have TMJ?
Most people's jaws click at some point. Clicking in the jaw is not by itself indicative of TMJ. Other symptoms such as pain or restriction in jaw movement are necessary parts of that diagnosis.
My jaw locks sometimes, is this a problem?
This can be. This condition would need to be evaluated by your dentist.