What kind of toothpaste do you recommend?
Always make sure the toothpaste you purchase has the ADA seal of acceptance and that it also contains fluoride.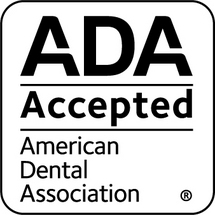 Certain toothpastes that contain tarter control or whitening agents may increase sensitivity.
What is the best kind of toothbrush to use?
Always choose a SOFT bristled toothbrush! Firmer bristles can actually damage your gums. Your toothbrush should also be replaced every 3 to 4 months.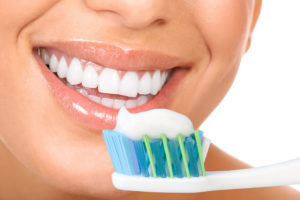 Are the newer power toothbrushes worth the extra money?
It has been our experience that many people can benefit from an electric toothbrush (like Sonicare). Many brushes have built-in timers that help promote longer brushing times. These brushes can also help those who have a problem with manual dexterity.
Why do I have to floss?
Flossing removes plaque and food particles in between your teeth, that your toothbrush is unable to reach. Flossing is essential to good oral health. Other interdental cleaners such as proxybrushes and Waterpick® are also helpful.
How often should I get my teeth cleaned?
For the typical healthy patient six-month intervals are adequate. For patients with gum disease, high decay rates, or periodontal problems, more frequent visits are needed.